The knee is a complex joint that relies heavily on ligaments and muscles for stability.
When pain is perceived as coming from the knee, all the anatomical components need to be examined and in addition to the knee joint, the low back, pelvis, hip, ankle and foot need to be examined due to the direct influence they have on the knee, and vice versa.
Our highly qualified and experienced Doctor of Chiropractic knows how chiropractic treatment can be effective for many problems that cause knee pain and although a condition such as osteoarthritis is not curable, the symptoms can be reduced and the progression of the problem can be helped thanks to our unique approach to treatment.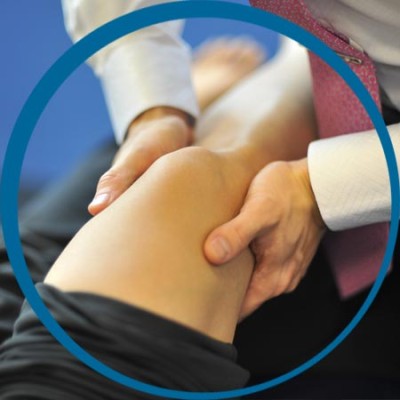 We would normally modify the treatment to suit each patient and their specific conditions. So the type of treatment that is most appropriate for one person is not necessarily right for another. The Doctor will perform specific chiropractic manipulation and mobilization techniques to areas of restricted movement in the knee and surrounding joints, to increase movement, improve the function and reduce pain.